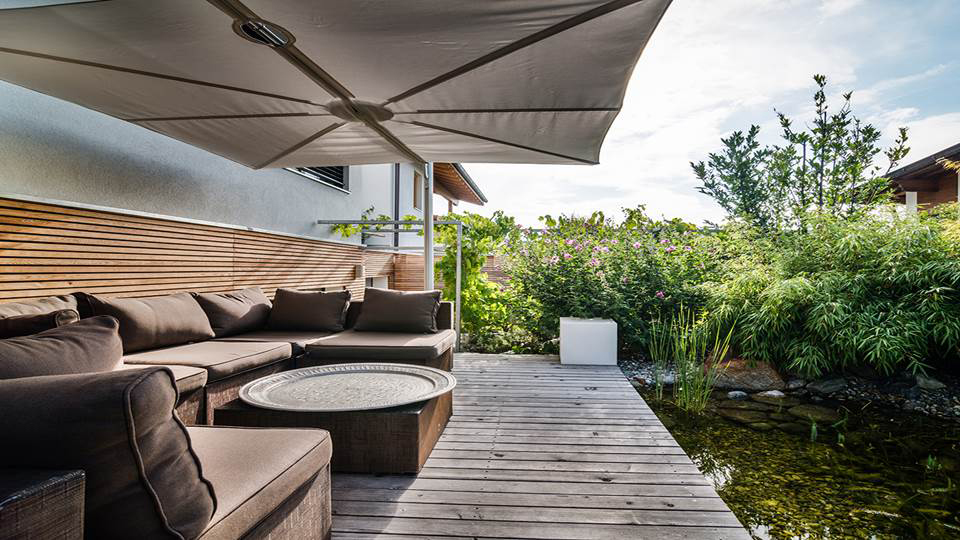 Sustainability, Health & Safety
In order to meet the requirements of environmental protection, sustainability and social justice, in 2019 we launched the "Urban Transformation" campaign following the climate Plan of the European Union. The objectives for the future to which our members feel committed are set out here. Find out more…
Reducing the carbon footprint of Europe's construction
Sustainable construction is vital in the fight against climate change. Europe's construction sector needs to reduce its carbon footprint in order to contribute to the fight against climate change.
AAC is a material of choice for sustainable construction. Strong but lightweight and easy-to-use, for outdoor and indoor purposes. It is made from naturally occurring materials that can be found in abundance, such as lime, fine sand, other siliceous materials, water and a small amount of aluminium powder (manufactured from a by-product of aluminium), and cement.
Thanks to continuous efficiency improvements, production of AAC demands relatively small amounts of raw materials per m3 of product, and up to a fifth as much as other construction products. There is no waste of raw materials in the production process and all production offcuts are fed back into the production circuit. The small amount of surplus material left over after curing is ground and recovered for other uses. Industrial-quality water is used and neither water nor steam are released into the environment.
AAC products contribute to the saving of energy 
Compared to many other construction products, the production of AAC also has a relatively low energy intensity. The lightweight nature of AAC also saves energy during the transportation process. Moreover, AAC materials can be recycled up to 100%, reducing the need for new raw materials. This means that AAC products contribute to the saving of energy and lowering production emissions.
AAC building materials also improve the thermal properties of a building envelope. AAC's cellular structure gives it a thermal efficiency 10 times higher than that of aggregate concrete and two to three times better than clay brick. Consequently, buildings made of AAC are warm in winter and cool in summer. Greater use of AAC in construction and renovation offers an immediate solution to cutting the energy consumption of residential and non-residential buildings across Europe.
Ensuring the health and safety of building users
Humans spend on average 60-90% of their life in indoor environments, which is why the importance of healthy buildings is crucial. This trend will only become more emphasised as our population ages, increasing health risks related to indoor air pollution. Indoor air quality is of vital importance, especially for vulnerable groups such as children and elderly people.
The specific qualities of AAC products make them among the most appropriate building materials for good indoor air quality. AAC prevents heat losses, condensation, and improper ventilation inside the building envelope. Its non-organic composition reduces the risk of developing allergies and prevents mold, rodents or other pests from affecting the building. 
Manufactured from widely available natural raw materials 
AAC has excellent thermal and noise insulation, high resistance to rain penetration, is not combustible and heat resistant, providing added protection to building users.
AAC is moreover one of the safest building materials available to consumers. It does not contain any toxic substances, such as chemicals or volatile compounds, that could harm residents or workers. The manufacturing process emits no pollutants and creates no by-products or toxic waste products. This makes AAC a healthy and safe building material.
Do you want to become a member of EAACA? Contact us!
Following various media reports on the subject of RAAC in the UK, we as a European association would like to comment on this. Please find
Read More »
20 participants from Europe and Asia met for the 64th meeting of the Executive Committee of the European Autoclaved Aerated Concrete Association (eaaca) at Xella
Read More »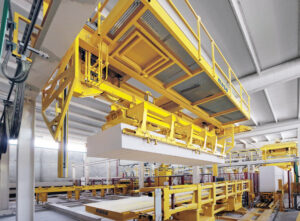 We are pleased to welcome two new members to our ranks. MASA GmbH from Germany is a company with roots in Germany, specializing in the
Read More »